The era of fresh water sailors and nautical traditions on display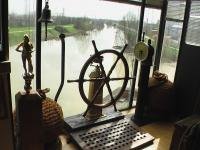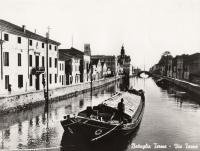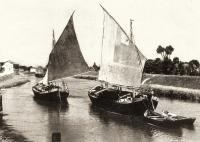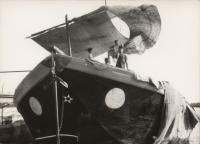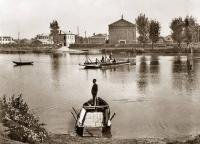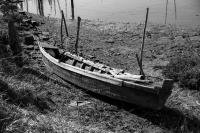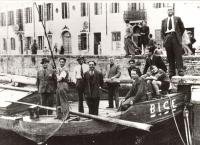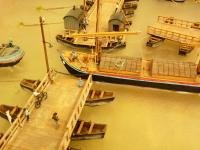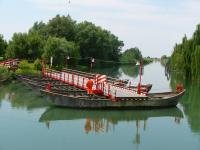 ❝In the heart of Battaglia Terme, on the Euganean waterways, is a museum which celebrates the history and tradition of inland Veneto and northern Italian navigation. It features rich iconography, an ample collection of original utensils, life-size model boats and hydraulic artifacts. The visit ends with the open-air museum of the river town itself. ❞
A forgotten chapter of civilization which for centuries shaped the liquid identity of Veneto and not only, here in a museum that is small but unique in Italy. The Museum of River Navigation stands in a privileged position in the Ortazzo quarter, in the centre of Battaglia Terme, at the confluence of the Rialto and Vigenzone Canals, the busy waterways which connected the Euganean Riviera to Venice and the Adriatic. The carefully designed display area allows visitors to discover the world of river navigation in the context of Padua and Veneto and, more generally, of northern Italy. Thanks to a substantial collection of original utensils and artifacts, along with models of the main traditional boats, the incredible vitality of the transportation of people and goods comes to life. The water routes, all leading to Venice, and their many liquid landscapes, have characterized these segments of plain far from the sea for centuries.
The museum itself is set on three floors. One level is dedicated to river boats and their components, with displays of different types of vessels, including parts and construction materials. A second section focuses on boat building and related know how that was jealously passed down from generation to generation. Typical boatyard implements and construction techniques are stored in this section. On the second floor we find an historical maps room, which pinpoint the main navigation routes and hydraulic monuments. Of certain interest are the scale models of the navigation basins (or hydraulic lifts), floating mills and mobile boat bridges. The section on the evolution of propulsion is also fascinating, from towing techniques, to sails, paddles, and the first examples of motorization (among which the first river towboats with paddle wheels). The last section illustrates life on board, the various crew members, and the navigational instruments they utilised. A "Full Immersive" room tells of the era of burchi and barcari through some fascinating historical footage. The visit ends outside in an open-air itinerary of "Augmented Reality", along the canals in the centre of Battaglia Terme.      
map
How to Get There
By train: Battaglia Terme has a convenient station on the Padova-Bologna railway line. An alternative is the Terme Euganee-Abano Montegrotto station, 7 km. further north, served also by long-distance trains, with good cycle-rail interchange facilities.
By car: exit the A13 Motorway (Bologna-Padova) at "Terme Euganee" and continue towards Battaglia Terme.
information
Opening times for visitors:
Museo della Navigazione Fluviale
Where to eat: we recommend "Il Ristorantino" (Via Roma 75, Battaglia Terme; tel. 348 8581703) and the wine bar "Fermati Un Momento" (Viale dei Colli Euganei 43, Battaglia Terme; tel. 049 5911088), both within the historic centre of Battaglia Terme. 
Where to stay: we suggest the "Bed&Breakfast L'Angolo Perduto", in the heart of the fluvial village  (Via Ortazzo 49, Battaglia Terme; tel. 049 9115946), and the "Agriturismo Azienda Agricola Villa Egizia".
Bike and boat excursions: Viaggiare curiosi (tel. 328 4089272; viaggiarecuriosi@gmail.com).
In the environs