The redevelopment of the Delta as a naturalistic oasis to protect biodiversity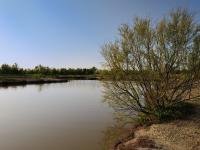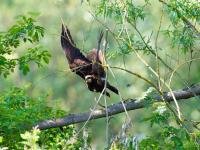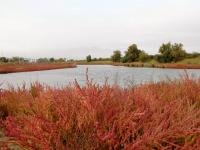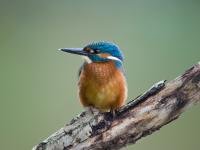 ❝Between the Po di Venezia and the Sacca degli Scardovari lies the naturalistic oasis of Cà Mello, with unique ladscapes and environmental value. The amphibious context, the result of a redevelopment project that began in the 1990s, is crossed by fascinating itineraries, which wind through reeds and aquatic plants, where the typical marshland birdlife enjoys a habitat that is ideal for breeding.❞
The Oasis of Ca' Mello is located on the island of Donzella, in the southern part of the Po Delta. It is an area located within the boundaries of the Regional Park and the Site of Community Importance (SCI) called "Po Delta: final part of the Veneto Region delta" which, since 1999, has been managed by Veneto Agricoltura. The wetland is included in a wider naturalistic area of about 150 hectares, of considerable value in terms of its landscape, which includes: the Oasis of Ca' Mello, that is, the marshy remains of the mouth of the canal of the same name; the Bonello biotope, the remains of an ancient fishing valley that is now the seat of the Centro Ittico Sperimentale (Experimental Fish Centre) of Veneto Agricoltura; the Donzella forest, consisting of 80 hectares of one of the  most extensive forestry interventions implemented in the region; and, finally, the area of the Cassella pinewood.
The Ca' Mello Oasis can be visited on foot, by bicycle and by boat. The visitor centre, which is housed in the traditional houses where farmers from the lower Polesine once lived (grata tera, in local dialect), has recently been renovated and hosts a permanent exhibition that tells the story of the oasis. The oasis includes a marshy basin of approximately 30 hectares: it correponds to the area that was once the mouth of the ancient branch of the Ca' Mello Po that, until the 19th century, separated from the Po di Venezia and fed into the Sacca degli Scardovari. In 1936 the Ca' Mello Canal was built, which, until the 1960s, fed the large fishing valleys: a very important environment for biodiversity and birdlife. After the 1966 flood and the commissioning of the Ca' Dolfin water-drainage pump, in 1985, the area and its landscape were subject to various transformations, with a progressive burial of the remaining marsh areas.
Since 1990 various works have been undertaken in order to restore the wetlands by introducing water back into the Ca' Mello Canal, by introducing new tree and shrub species that are typical of marsh environments, by creating new basins of variable depth and by regulating the water supply to the inside of the oasis, so as to allow temporary flooding of large areas of reed bed. Today an intricate network of tourist itineraries allows you to enter the nature area without disturbing the fauna. The most fragile and ecologically important biotopes, such as the areas of mature reeds, the heronry and some bodies of water, can, in contrast, only be reached in order to carry out environmental maintenance or for the purposes of research. Indeed, for some years now the Ca' Mello Oasis has been an integral part of an international network of monitoring stations for bird populations using the technique of ringing.