Rural dwellings, sandbanks, mirrors of water and fishing valleys in Venice's South Lagoon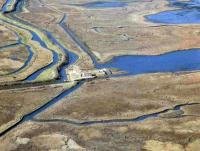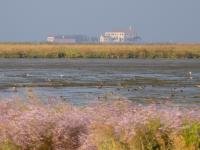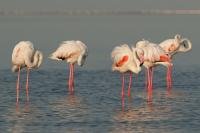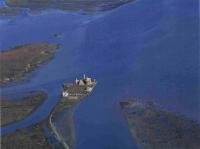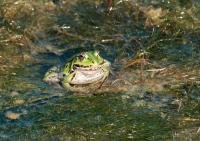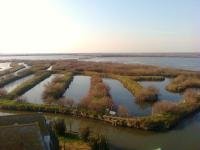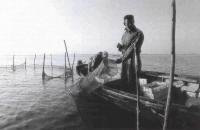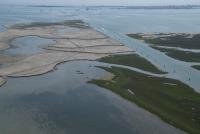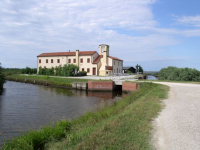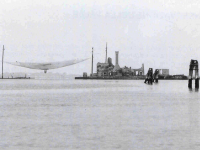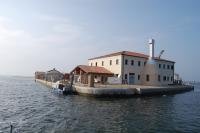 ❝The silence which reigns amid the sandbanks, small canals and cane fields of the South Lagoon can be fully appreciated in this wide and luminous valley, today accessible by bike and light watercraft. An ideal space for recreation, sport, and for birdwatching enthusiasts, Valle Millecampi offers fresh and wonderful views of the Lagoon, in close contact with nature. ❞
An excursion into Valle Millecampi is an interesting experience both in terms of history and nature. There are several means of access including by bike, canoe and other light craft. Adventuring into the lagoon landscape, amid the sandbanks and salty waters, you are instantly calmed by the silence of canals and rushes, where you can see specimens of aquatic birds up close, and learn about traditional fishing in the fishing valleys.
The special morphology of this expansive environment (about 1,600 hectares) is one of the peculiarities of the Codevigo territory. Besides the large salty basin which takes up a good portion of the area, there are also so-called velme, terrains that are subject to perpetual emersion and immersion depending on the tides, barene, tiny islands crossed by a network of small canals called ghebi, and the fishing valleys. These are protected by banks and used for extensive pisciculture, adopting very old breeding methods that have been documented since Roman times.
Valle Millecampi is also noted for another element that characterizes the lagoon landscape, and that is the so-called casone. This traditional construction linked to the traditional activities of the area, such as game hunting, evolved over the centuries. From a simple mud and straw structure used as a shelter for tools and short stays, it gradually became a proper brick building, sometimes on more than one floor. The Cason delle Sacche, owned by Padua province, is a splendid example of this type of traditional building, and today constitutes a reference point for the exploration of the fishing valleys. Its privileged position makes it a natural outpost of the mainland towards the lagoon, and an ideal destination for recreational pursuits. The view is spectacular and, in the distance, as well as the many birds, you can make out the Casone of Valle Millecampi, which can only be reached by boat over the silent and untamed waters.
map
How to Get There
By car: from the SS309 road (Romea) turn onto Via Corte Fogolana at Passo della Fogolana, then proceed until Cason delle Sacche along the road of the same name.
information
Where to eat: we recommend the "Agriturismo Vecchia Fogolana" (Via Corte Fogolana 1, Codevigo; tel. 049 5850152), which serves traditional local food and wine specialties.
Where to stay: we suggest the "Agriturismo da Rosy", in a wonderfully secluded spot, very near Valle Millecampi, which provides sampling of local products.
Excursions, bike and canoe rental Polisportiva Millecampi
In the environs