The extraordinary natural remains that mark the evolution of the coastline over the last 2000 years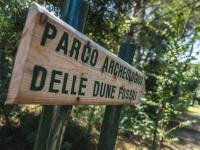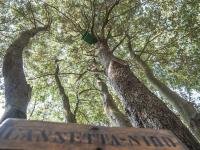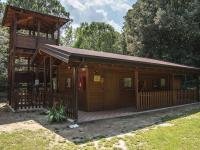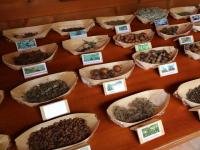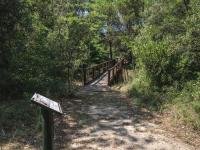 ❝The ancient coastal dune barriers of the Delta corresponded, in Roman times, to some important roads, such as the Via Popilia: the coastal road connecting the imperial cities of Ravenna and Aquileia. These barriers are therefore a surprising testimony to the progressive advancement of the coastline due to the continuous supply of river detritus, but also a precious oasis of biodiversity thanks to the rare flora they now preserve.❞
Dunes are bodies of sand created by the wind. Thanks to the wind they are continuously formed and transformed in coastal areas. The vegetation that manages to establish itself there traps the sandy sediment and prevents the advancement of the dune towards the hinterland. This is also how fossil dunes were formed, indicating the ancient coastlines of pre-Etruscan times before the river constituted the current conformations of the coastal delta, as a result of the continuous transport of sediments and debris towards the mouth. Such fossil dunes, despite now being far from the sea, were once right on the coast. They map onto ancient Roman coastal roads and today they constitute a unique snapshot of the advancement of the coastline over the last 2000 years or so.
These morphological elements are frequent in the Po Delta, widely documented in the historical maps of the area, where a band (generally called "Montoni") is indicated that was part of the ancient dune barrier of the pre-Etruscan coast. This formation originated from Bosco Nordio, near Chioggia, it crossed Rosolina, Porto Viro, Taglio di Po and San Basilio, to then continue in Emilia-Romagna. Unfortunately, over the centuries this band of fossil dunes, which for long stretches corresponded to the ancient Roman route of the Via Popilia (a coastal road completed in 132 BC by the consul Publio Popilio Lenate), has been largely destroyed by human activity, in particular due to the construction boom of recent decades. Some stretches, however, still survive today: rare and precious remnants of a submerged hydromorphological past.
One of the most interesting remnants are the Dunes of Ariano: the territory that surrounds San Basilio is characterized by the discontinuous presence of fossil dunes (no longer as prominent as they once were). A few kilometres away is the Grillara Dune, a protected area for various plant and animal species, which can be visited thanks to a path bordered by fences and equipped with parking. There are also other remnants of fossil dune barriers, however the best preserved are found in the Municipality of Porto Viro, between the localities of Donada and Fornaci, where there is an interesting Archaeological Park. It is a well-equipped site that includes a visitor centre and an accessible path that winds along walkways. The Park of the Fossil Dunes of Porto Viro is of considerable importance from a historical, geomorphological and naturalistic point of view and, for this reason, like the Dunes of Ariano and Grillara, constitutes a Site of Community Importance (SIC), subject to hydrogeological, landscape and environmental protection.
map
How to Get There
By train: the Archaeological Park is situated about 4 km from Loreo station (railway line Adria-Chioggia), with good cycle-rail interchange facilities.
By car: coming from Adria, on SP45 follow the signs to Porto Viro then continue on SP8; about 3 km after, turn left and take Via Francesco Rismondo, go on until Via Capitello, then turn right in Via Cao Marina.
information
Opening times for visitors:
Parco Archeologico delle Dune Fossili
Where to eat:
we suggest Pizzeria al Posticino (Via Fornaci 102, Porto Viro; tel. 0426 324072) and Ristorante Zafferano.
Where to stay:
we recommend Locanda Ristorante 7 Mari and B&B Alle Dune.
Tours and bike & boat rental:
for bike and horse trips and boat tours please refer to the website of Parco Delta del Po.

In the environs