On the trail of the Republic of Venice's hydraulic creations on the Biancolino Canal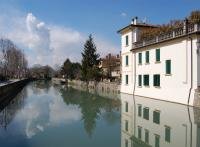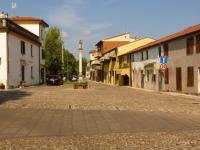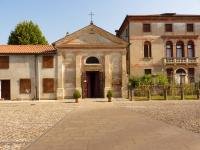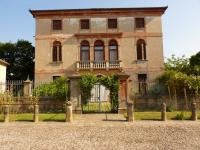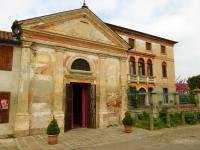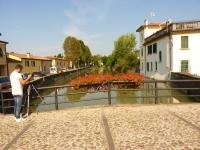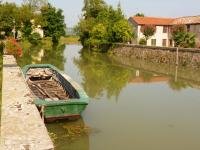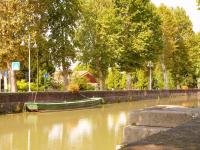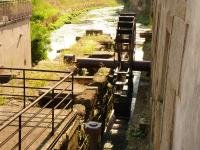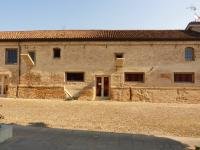 ❝The very efficient navigable waterway of medieval origin which crosses Pontemanco, greatly determined the fortune of this small river town which had always been involved in cereal production. Thanks to water wheels driven by waters of the powerful Biancolino Canal, a busy industry grew up here. In the seventeenth century, Venetian nobility gave the town its definitive architectural appearance. ❞
Lying on the banks of the Biancolino Canal, the historical centre of Pontemanco is a rare surviving example of a proto-industrial milling centre, once linked to other principal production localities in the territory of Padua by an efficient network of canals. Grinding began during the fourteenth century due to the Carraresi family, who built the first mill at Pontemanco, one of the oldest hydraulic works in northern Italy.
Flour production increased markedly during the times of the Venetian Republic, particularly when the Grimani family gained direct control of Pontemanco's waters and reinforced the milling complex. Over the years, the site underwent significant expansion. Still today, the main building has a working waterwheel, and, inside, houses a show space for cultural events of not only local interest, recollecting the proto-industrial traditions of the town.
The seventeenth century Villa Grimani Fortini was the cornerstone of the river town and, nearby, there is an oratory, and the modest dwellings of those who worked here. The oratory still maintains its original appearance and the silence inside powerfully evokes the atmosphere of the time of the building. The typical terraced houses were built for those employed in grinding, transportation of cereal and related activities: workers, smiths, carpenters, boatmen and horsemen. The slow but inexorable decline of water mills and river navigation led to the end of Pontemanco's productive reality, which ceased definitively during the 1970s.
map
How to Get There
By train: Pontemanco can be reached from Terme Euganee-Abano-Montegrotto stations (served also by long-distance trains) or from Battaglia Terme station, the former 7 km, the latter 5,5 km. from the site. Good cycle-rail interchange facilities.
By car: Motorway A13 (Bologna-Padova) exit at "Terme Euganee" and proceed along the SP9 road towards Due Carrare-Pontemanco. Free car parks available within the canal village.
information
Where to eat: within the lovely village of Pontemanco we recommend the typical "Cafè Zhivago", located inside the premises of the old mill and offering a great visual impact (via Pontemanco 104/106, Due Carrare; tel. 392 6815720).
Where to stay: we recommend the "Bed&Breakfast La Casa del Mulino", close to the banks of Biancolino Canal, in the heart of Pontemanco.
In the environs