The Saint's City seen from the ancient network of urban canals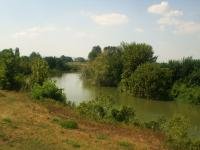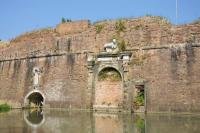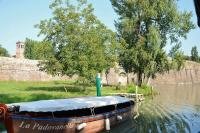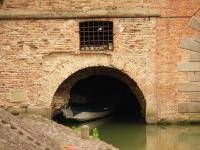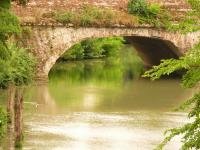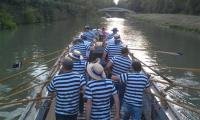 ❝Rivers, smaller waterways and artificial canals which cross through inhabited centres are the very matrix of Veneto civilization. A patrimony of beautifully vital architecture has been built along their banks, interconnected by bridges, moorings and boats. Padua, the "city of water", is an admirable example, and thanks to a working hydraulic circuit, the city centre lends itself to discovery from this fresh perspective of water. ❞
Among the city's most fascinating attractions are a series of itineraries which feature navigable canals, monumental hydraulic structures and defensive walls from medieval and Venetian times. The articulate hydraulic network that runs through the Euganean county town is not only a custodian of exceptional architectural heritage, but is also an integral part of a sort of "fluvial imagination", still very much alive in collective memory. Its principal associated monuments are the exceptional and evocative icons of the Torre della Specola, the Porte Contarine, and the Porto del Portello. Following the urban and suburban blue routes of Padua, an impressive circuit can be drawn, following the old paths of commerce and connection with the Venice Lagoon and nearby localities. Padua's main waterway is the Piovego Canal, constructed in the thirteenth century to link Padua to the Naviglio di Brenta, thus allowing uninterrupted navigation between the Porto del Portello and Venice, without having to pass by Chioggia. Taking the journey by boat, past fascinating urban views, bridges and green flood plains, we reach the Porte Contarine basin, a splendid thirteenth century hydraulic structure which had recently been renovated. The Oratory of the Blessed Virgin that looks over the basin is dedicated to the Madonna of the barcari, or boatsmen, who erected it in 1723. Sculpted on a nearby stone, the original boat tariffs for the transport of people and goods are still visible. Following the urban course of the Bacchiglione, past the sturdy sixteenth century walls, we reach the historical town of Bassanello where there used to be an important docking. This is a significant hydraulic intersection where the Bacchiglione, coming from the west, divides into three branches: the ancient Battaglia Canal (1201) which bends south towards Monselice and the Euganean Hills; the "master trunk", which continues through the town centre; and the more recent, nineteenth century Scaricatore Canal, stretching to the west. If we continue along this canal, it is possible to return to the Piovego along the San Gregorio and Roncajette canals, thus closing a most fascinating itinerary bearing unique evidence of the Civilization of Water.     
map
How to Get There
By train: from Padua station proceed towards the town centre along Corso del Popolo until you reach the Piovego Canal and Porte Contarine.
By car: exit the Motorway A4 (Torino-Trieste) at "Padova Est" then continue towards the centre of Padua. Pay and display parking at Padova Centro Park (via Trieste) and near the train station.
information
Where to eat: near Porte Contarine we recommend the "Pizzeria Ristorante Al Carmine" (Piazza Petrarca 8, Padova; tel. 049 8764952) and the "Ristorante Osteria 3 Quarti" (Riviera dei Mugnai 11, Padova; tel. 049 660268). In addition, Padua's historic centre offers a wide range of restaurants to suit all tastes.
Where to stay: located very near the rivers Bacchiglione and Piovego, we suggest the "Hotel Europa Padova" and the "Bed & Breakfast Casa Mario". Slightly away from the centre is the "Bed & Breakfast Al Fiume Piovego", on the Piovego canal.
River boat cruises and excursions:
Delta Tour Navigazione Turistica
Il Burchiello
In the environs